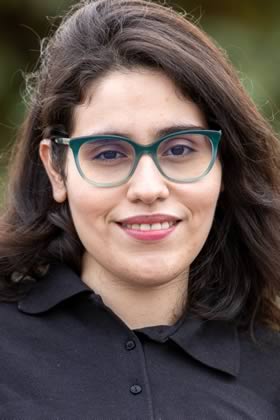 Physiotherapist assistant
I am a physiotherapist trained abroad. I obtained my bachelor's degree in physiotherapy from the Central Health University in Tunisia in 2018.
After working in the field of orthopedic, pediatric, neurological, sports and cardiovascular rehabilitation physiotherapy, I decided to come to Canada to continue my studies and progress in my career.
I joined the Physio Plantagenet team in December 2020 where I am currently working as a physiotherapy assistant. I plan to get my master's degree in physiotherapy in order to officially become a physiotherapist trained in Canada.
I consider myself to be a lifelong learner and continually strive to be a better person in order to provide the highest quality care. I hope to work with people of all ages and abilities, from rehabilitation to high performance, to optimize their function, achieve their goals and lead healthy and meaningful lives. I want to help people reach their full potential by focusing on education, self-efficacy and, of course, physical activity.