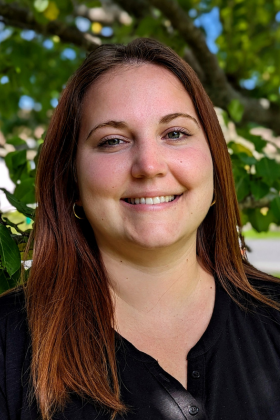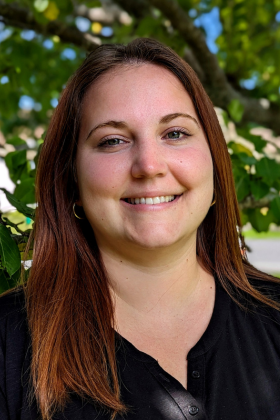 Registered Massage Therapist
As a recent graduate of the prestigious massage therapy program at The International Academy Of Massage, I am proud to be an active member of the Ontario College of Massage Therapists, which allows me to proudly hold the title of Registered Massage Therapist (RMT).
My academic journey extends beyond just massage therapy, as I also obtained a diploma as an assistant to physiotherapists and occupational therapists from La Cité collégiale in 2019. Through this dual training, I have gained a holistic perspective on healthcare, enabling me to work in diverse environments such as hospitals and private clinics. These experiences have exposed me to a variety of cases and medical situations, enhancing my ability to adapt and provide treatments tailored to the specific needs of each individual.
Being a resident of Prescott and Russell since birth, I have developed a deep understanding of our local communities. As French is my mother tongue, I pursued my studies in both French and English, providing me with a comprehensive understanding of human anatomy in both languages. This will enable me to communicate effectively and provide clear and concise explanations about the medical and therapeutic aspects of my treatments, regardless of the linguistic needs of my clients.
My passion for my work is unwavering, and I am sincerely fascinated by the numerous benefits that massage can bring to the body and nervous system. This ongoing fascination motivates me to deepen my knowledge and improve my professional skills. It is this thirst for learning that drove me to obtain my license within the Ontario College of Massage Therapists, as I firmly believe that a well-informed and continuously evolving practice is essential to provide the best possible care to my clients.
As a registered massage therapist, I am fully committed to providing superior quality service to my clients, with a focus on compassion and well-being. Each individual is unique, and I strive to create personalized sessions that address the specific needs of each person. I consider my clients' trust in me as a privilege, and I am determined to honor that trust by offering professional, respectful, and caring treatments.
In conclusion, my passion for massage therapy and my commitment to professional excellence are the pillars on which I am building my career as a Massage Therapist. I am driven by a deep desire to improve the lives of my clients and contribute to the well-being of our community. I am confident that my training, experience, and determination will enable me to continue being a trusted practitioner, recognized for the quality of my care and my dedication to those whom I have the opportunity to serve.